My favorite hobby has become even more fun (if that's even possible!) lately since I was chosen to be on the Scrap Matters site CT (creative team). For the past few days I've been scrapping at least one layout each day, something that is rare for me. But it's been so much fun getting to play with products from so many designers that I can't stop myself! So I thought I'd share some of the layouts I've created recently.
One of my favorite designers, Sarah Bennett, has a brand new kit out today called "Spunky Monkey". I seriously LOVE the colors and all the fun elements in this kit!
As soon as I saw the kit I knew exactly which pictures I would scrap with it.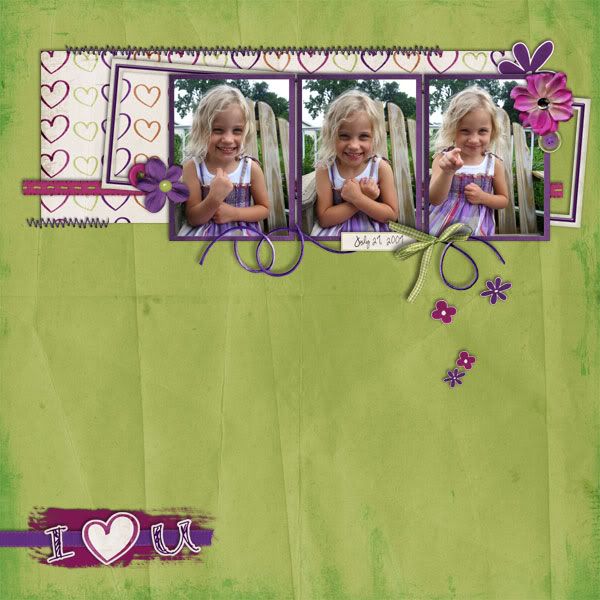 Make sure you snag this kit and play with it, too! (Image linked to store.)
This layout uses Chelle's Creations "Ticket to Ride", also available at Scrap Matters. It is definitely a fun kit for all those ride photos you have!
When I was pregnant with Dixon Clara would often tell people that the baby's name was Nemo. So of course I had to record that for his baby album! I used Brittish Design's "Fish Are Friends" and "Hang In There" to make the layout (both available at Scrap Matters).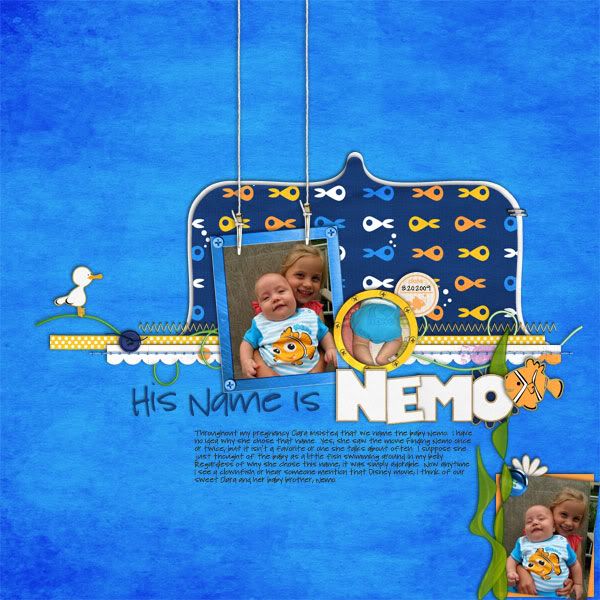 My friend Tina of T. Flo's Photography took these amazing photos of Dixon when he was six months old. I love them SO much, and had to make a layout of them as well. By Becca's kit called "Boy Blue" was perfect for the photos.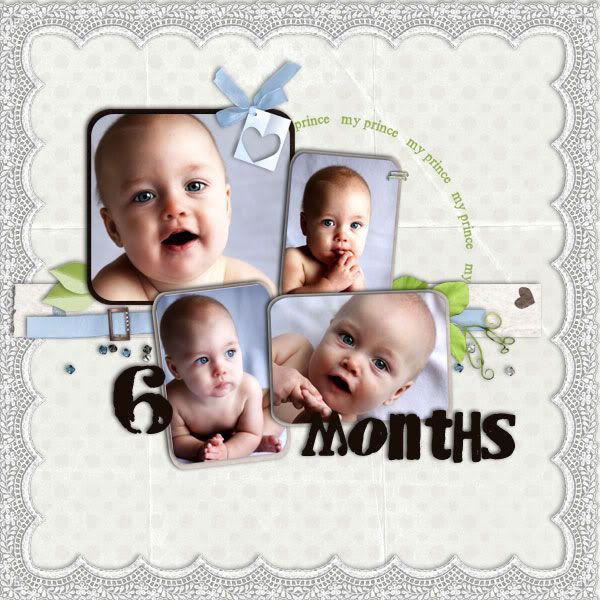 Tina also took this picture of Clara last summer. It's probably my favorite photo of her - she looks so cute and innocent! The layout was made with Sarah Bennett's "Sister Sue" kit, available at Scrap Matters.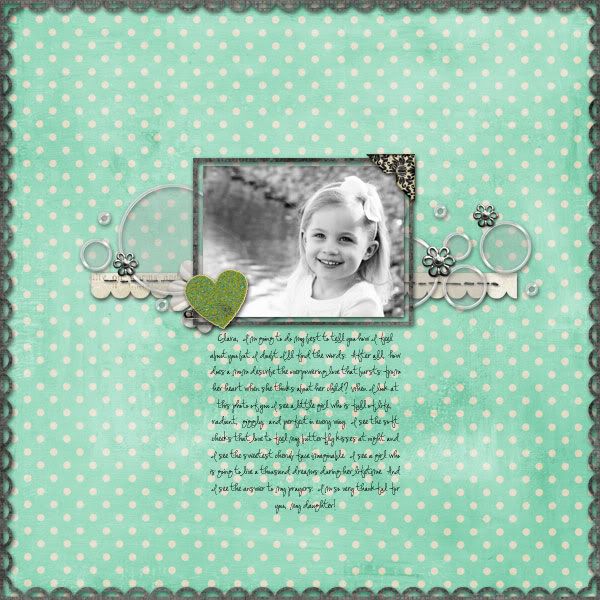 I took these pictures of Dixon when he was just a couple weeks old. Not too bad for a girl with a point-and-shoot camera, huh? The kit I used is Brittish Designs and Erica Zane's collab, "Itty Bitty".
During the summer Chambersburg has an event called First Fridays. On the first Friday of each month, all kinds of vendors, musicians, local businesses and entertainers line the streets of downtown Chambersburg. It's a lot of fun to spend an hour or so there checking everything out. The girls loved getting their faces painted!
Another one of my favorite designers, Jady Day Studios, collaborated with Suzy Q Scraps a couple weeks ago to create a unique kit called "Ouchies and Ickies".
It has the perfect papers and elements for photos of sick and hurt folks. You may recall my snowball throwing incident I had with Sasha during the big snow storm . . . here are the photos scrapped with this great kit:
More recently, Jady Day Studios created a beautiful kit called "You Light Up My Life". It is perfect for weddings, babies, and everyday moments. (Both of these kits are available at Scrap Orchard and the images are linked.)
Here is my layout of Dixon sucking his thumb (before he discovered his two fingers, which stay in his mouth almost all day).
I have a really hard time scrapping big events like Christmas and birthdays. It just gets to be mundane doing the same thing year after year, so I much prefer to focus on everyday photos. But I couldn't resist scrapping these pics of Clara when she turned three. I love the photos and I love how the kit called "Crazy / Beautiful" by Sarah Bennett compliments them so well.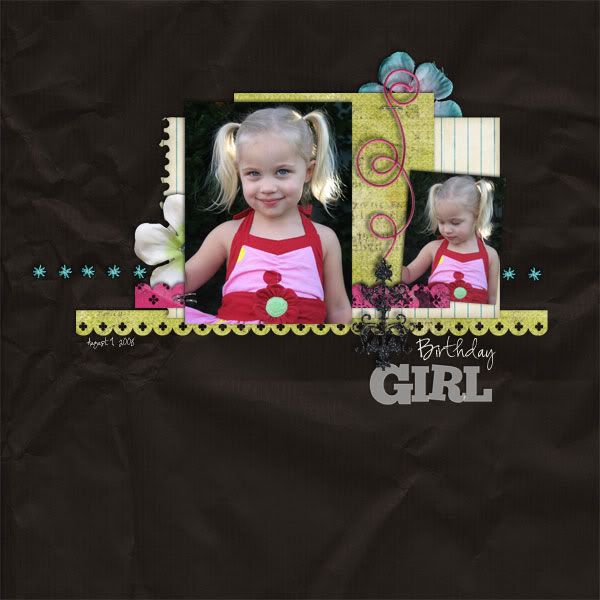 I managed to get a few pages scrapped at our Love Crop in February. These pictures of Sasha, Clara, and their cousin Kari have been sitting on my harddrive waiting to be scrapped for some time. I really like how this turned out! I used Sarah Bennett's kit "Storytime" and her alpha "Felty Alpha".
That's it for now! I am sure I'll have lots more pages to show you soon as I continue to scrap my heart out each day. I'm so glad I can document my family's life in this way and that my kids will have these books to remember their childhood in such fine detail. What a great hobby scrapping is!
I also want to mention that I've changed the comment section of my blog so that anyone can leave a comment. So if you feel so inclined, please do so!
Happy Scrapping!